Cloud Management for Office 365
Reporting, Auditing & Policy Enforcement
Manage Office 365 with Elements
Oversee one Office 365 tenant, or your customers' environment. You've got the tools—and a dedicated, multi-tenant portal for MSPs—to rule, monitor, audit, secure, and move their Sites, Groups, and OneDrives, all from one place. Customers can manage it themselves, or you can them help using role-based controls
Lower Cost
Increase Efficiency
Drive Revenue
Overhead goes under with central management of Office 365 users, permissions, and tasks.
Don't let Sites, Groups, and OneDrives go crazy. Report, audit, and fix issues in bulk to save time and money.
Automate & assure

Never let out of control access controls get you twisted. Out of policy permissions or sharing settings are fixed automatically.

Bulk up

Create and manage one or multiple Office 365 tenants' permissions, users, sites, OneDrives, with batch controls to make set up and updates a breeze.

Security trimmed

Security-trimmed access to one or multiple tenants means you can securely use the same toolset across one or multiple clients

Simple search

Search for objects, users, permissions, or even actions with comprehensive reporting. Then, take swift, decisive action on the results.
All the power (without the coding)
Whether managing a client's Office 365—or just giving them tools that rule—we'll automatically enforce policies, create audit reports, make permissions changes, monitor content structure, ensure consistency, and more.
Audit & investigate

Permissions nightmare? Rogue users? Easily investigate users, items, deletions, and permissions changes with built-in audit reports.

Who, what, & when

Find out who's got access to what content and then bulk edit to modify, remove, promote, or copy settings for extra protection.

Lockdown sharing

Restrict access to and sharing of SharePoint Online sites, Group team sites, and OneDrive for Business content, all from a single pane.

In-sync content

Keep content synchronized within or across Office 365 tenants—or publish it based on metadata or properties.
Create recurring revenue opportunities
Deliver sustained value to your clients. Helping with an Office 365 implementation could be just the beginning. Help your clients evolve their workspaces to reflect their changing business or new requirements. We give you tools to help build trust and deliver results, making sure your clients come back again and again.
Your own app store

Compare and securely deploy design elements, customizations, and workflows to reuse valuable business templates and apps across tenants.

Proof of work

Respond to audit requests with a report on content, users, and configurations—including administrative actions—to easily validate service fees.

Snazzy sites

Stay on brand. Ensure consistency across your client's sites with easy deployment of color schemes, top link navigations, images, logos, and more.

Make moves

Shift content within or across Office 365 tenants for migration, consolidation, or to adjust site and content structure.
Create and Manage Multiple Microsoft 365 Tenants at Once.
DEDICATED MSP PORTAL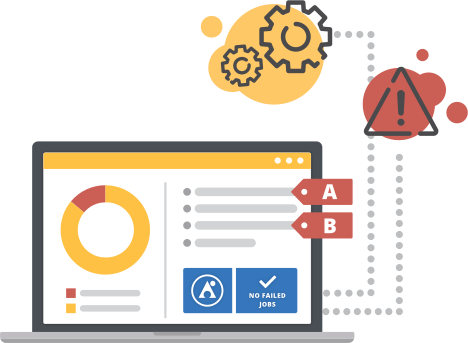 Account Management

View, invite, and manage your customers.

Simplified billing

Tag and organize your customers for simplified billing and policy management.

So very supportive

Quickly gain insight into open support tickets, job statuses, and requests too!

Built-in tagging

Create your own tags to apply to customer accounts. Easily view and act on tagged accounts by applying SLAs, notification settings, and more.

Configurable notifications

No more notification overload! Rule-based notification triggers will alert you to failed or skipped jobs, and proactively create support tickets.

Central command

Centrally manage and view customer licensing, and even manage customer billing profiles.

Grant free trials

Invite users to free trials for FLY (Desktop/Server) directly through your MSP portal.
Purchase Directly From Our Distributor Marketplaces
We're always adding our solutions to additional marketplaces so be on the lookout for when Elements can be purchased in your region!